I didn't think I was going to get around to making a holiday wreath at all this season, but a recent walk in the neighborhood after a snowfall changed my mind. A large fir tree branch had come down, and with it some attractive cones.
So I brought it home.
I used it in some simple front porch decor, which I'll talk about later, but there was plenty left over for a wreath.
So this is how I made my wreath.
This post may contain affiliate links. For more on my affiliate links, please see this page.
A Homemade Grapevine Wreath
For the past few years, most of my wreaths have had a homemade grapevine wreath as the foundation.
Grapevine wreaths are so easy to make, and I talk about the process more in this post.  It was time to cut my grapevine back for the season anyway, so I just used the clippings to create a simple wreath to go with the fir greens.
The beauty of the grapevine wreath is that the vines are loosely woven around one another, so no wires or strings are needed.
Tuck In The Fir Greens
Then I tucked in the fir greens, winding the stems through the grapevines to secure them.
As you can see, I was keeping it very minimalist.  I wanted the greenery to be only on one side of the wreath.
Add Color
Usually my wreaths cost me nothing to make because I only use greens from my own garden or ones that I foraged on a walk.  But this time I splurged – sort of.  The great thing about procrastinating on holiday decorating is that, by the time I get around to actually needing something, it's usually on sale.
Like these dried orange slices.
And these faux berries.
I am not sure what kind of berries they are intended to be, but I am guessing they are rose hips – although they look more like tiny pomegranates.
I set about adding the faux rose hips and dried orange slices to the wreath.  The rose hips were on flexible wires, so they were easy to secure.
I had never worked with dried orange slices before, and I learned that they are a bit delicate and brittle. The best way I found to attach them to the wreath was to loop some wire through them – making sure to include the rind since it was more durable than the fruit part.
And then attaching them to the wreath.
After I finished the wreath, I gave it a good shake to make sure everything was secure.
The Result
I had originally intended to make an asymmetrical wreath – with the greenery covering one side.  But, once it was finished, I liked it better with the greenery at the bottom of the wreath instead.
So now I have this.
I did a simple satin ribbon with no bow because I prefer it that way, but a bow could certainly be attached as well. Or the ribbon and bow could be skipped altogether.
The Rest Of The Foraged Fir Branch
The fir branch helped me redesign my front porch planters for winter. Last spring, I did a new mixed planting of annuals in the planters. (The details of that project, and the plant list, are in this post.)
The plants did well all summer and into fall.  But, as of about a week ago, the only plants still thriving were the dusty millers.  Apparently they can tolerate some frost and cold.
So I took everything else out of the planters and left the dusty millers. I propped them up with some gold-painted branches that I've had in storage for years.
And then I just added the fir branches and some clippings from two different cypress trees that grow in our garden.  I just pushed the clippings into the soil.
Finally, I added a few pinecones and some faux berries from storage.
The planters don't look spectacular, but it is a nice natural look that will get us through the winter season. And, at a cost of zero, it was a budget-friendly project.
Nature-Inspired Gifts
So if I can make a nature-inspired wreath, why not wrap up a few nature-inspired gifts?
And especially since, often times, natural or eco-friendly gifts are made by small companies of artisans.  I'd be helping to support the "little guy," and I always love that.
Here are just a few of the gift ideas that have me dreaming today.
Affiliate links are used below.  For more on my affiliate links, please see this page.
Gifts for Warmth and Comfort
Seeing these comfy-looking organic handmade wool slippers by Haussimple Wool makes me want to curl up with a good book.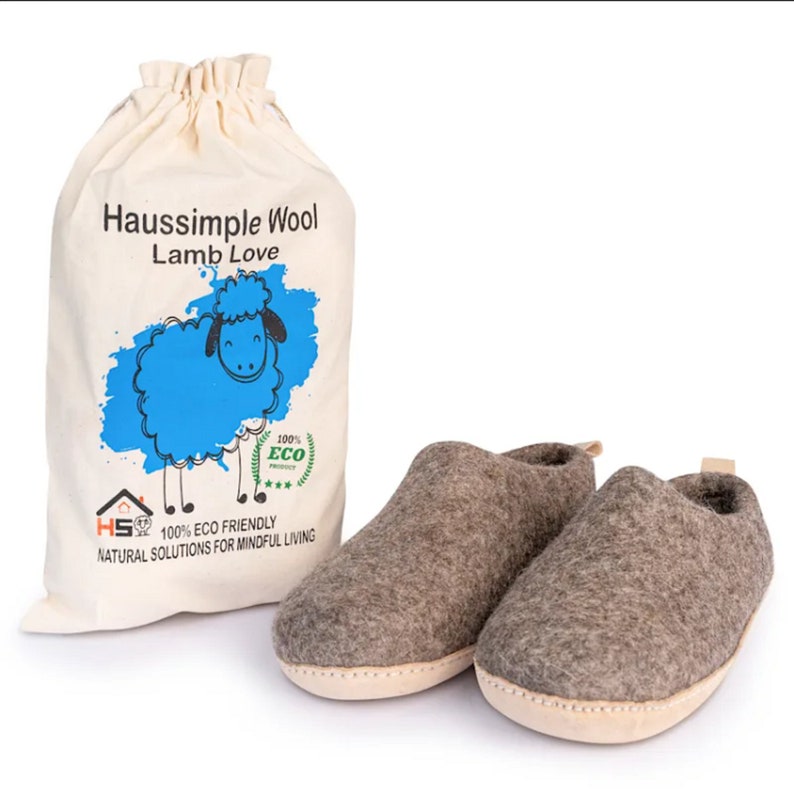 I'm guessing even the woman who has everything might not have these natural yak woolen gloves by Handcombed.
An Oatmeal and Honey Deluxe Bath Bomb by CopperCatApothecary would make a fun stocking stuffer for someone who needs a little pampering.
Gifts for the Cook/Baker
It seems embossed rolling pins are everywhere this year.  This "Herbs" rolling pin by MoodForWood is designed and made in Poland using wood from environmentally responsible sources.
These spools of eco-friendly cotton baker's twine by The StitchinKitchen would make wonderful – and affordable – hostess gifts or stocking stuffers for cooks or crafters. And the adorable wooden spools can be reused after the twine is gone.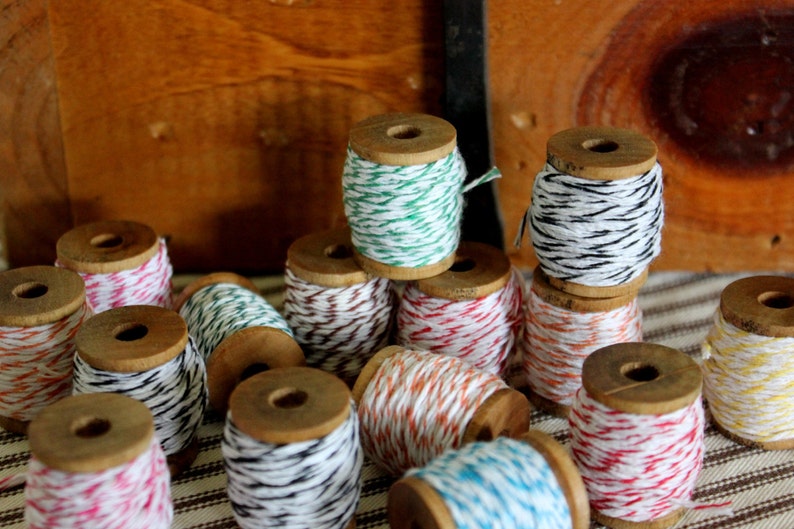 I love the look of BackBayPottery's four-cup batter bowl, which is handmade in California.
Gifts for the Bird Watcher
Bird nesters seem like a great way to attract birds to the garden by providing them with fibers to build their nests.  I love how this llama fiber bird nester by Evergreen Oasis Farm has an eco-friendly grapevine cage.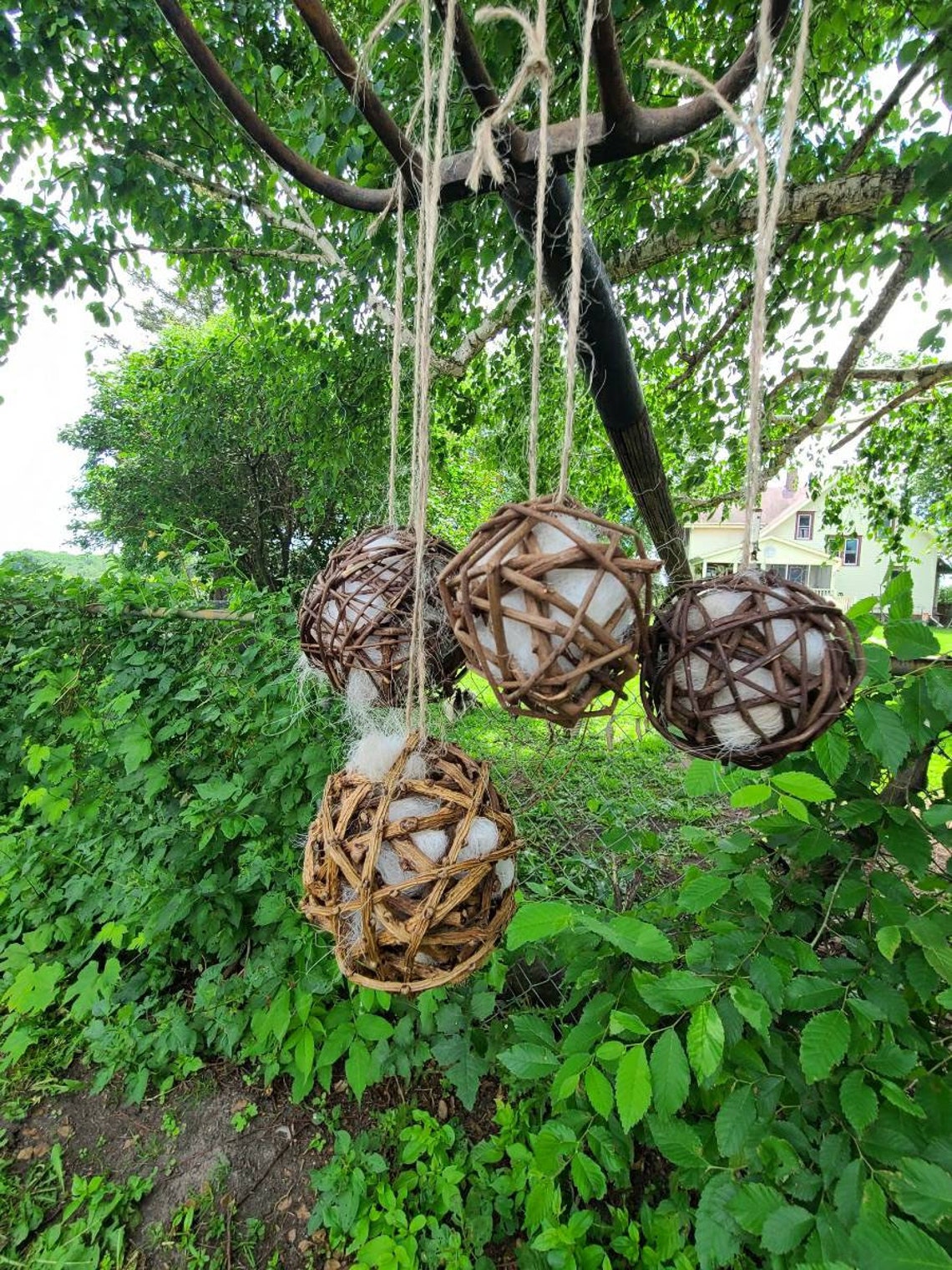 This hanging wild bird seed feeder by Birdzy Shop doubles as yard art and a conversation piece for bird lovers.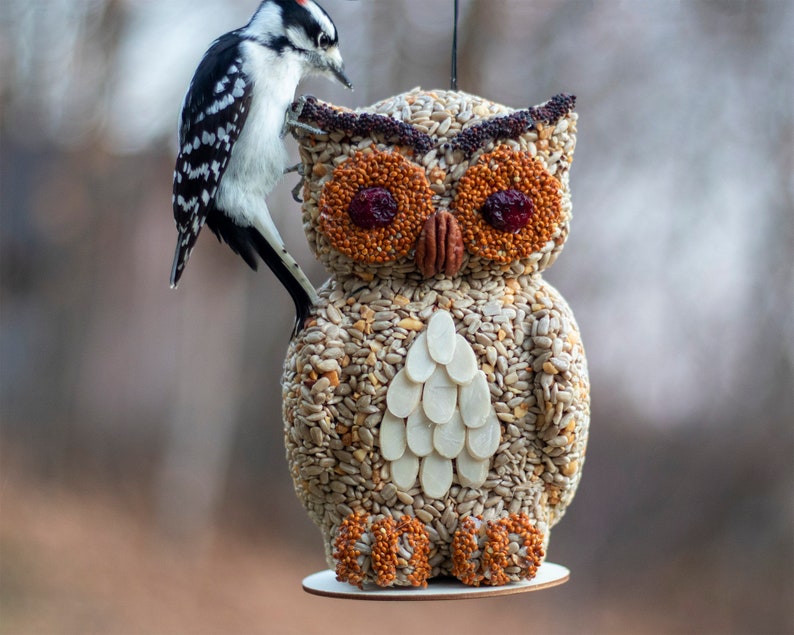 Posts on this website are for entertainment only and are not tutorials.
Want to see more? Check out my photo gallery, where you can browse my posts by category.